The beginning of the Buffalo nickel series saw the year 1913 struck with two different reverse varieties.
First variety: 1913 Type I portrays the buffalo standing on a mounded surface. Lettering of "Five Cents" is placed bold in the design across the mound. This raised lettering was determined unsatisfactory, quick to wear and loose the statement of denomination.
Second variety: 1913 to 1938 Type II A modification to the design recessed the lettering of "Five Cents" within the mound below the buffalo. A distinct change protecting both the denomination and mintmark. This Type II reverse design continued until the end of the series in 1938. Both Type I and Type II nickels were minted at all three mints, Philadelphia, Denver, and San Francisco and valued individually.
Designer's Initial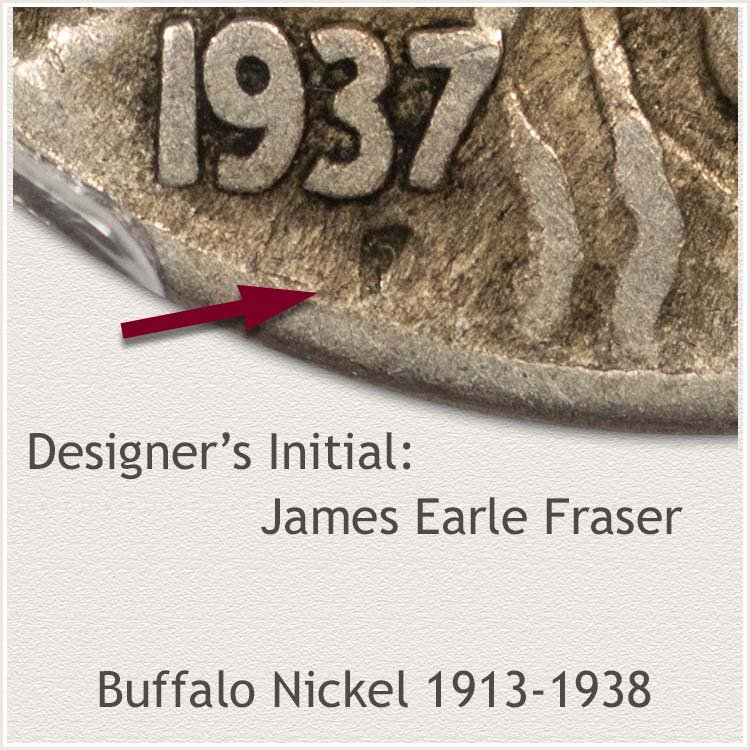 James Earle Fraser designed both the Indian obverse and Buffalo reverse. His initial "F" is found under the date of all Buffalo nickels.
Below Collector Quality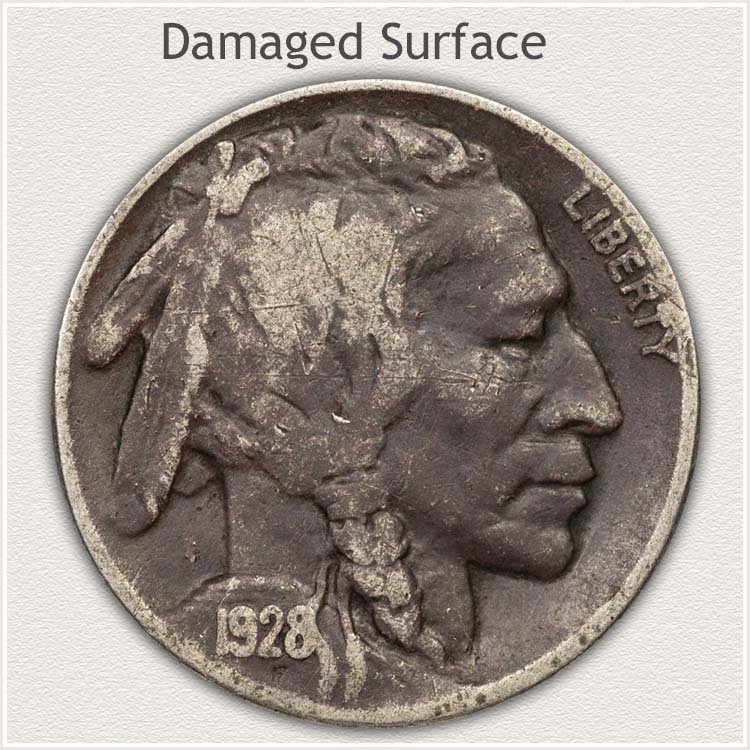 Discoloration has taken over the "look" of this nickel. Unfortunately, an abrasive was used to remove some of the color to brighten the surface. The resulting unnatural appearance has lowered value. A collector passes on these damaged coins. Damage to the surface and cleaning has removed collectability.
Detecting A Faded Date Buffalo Nickel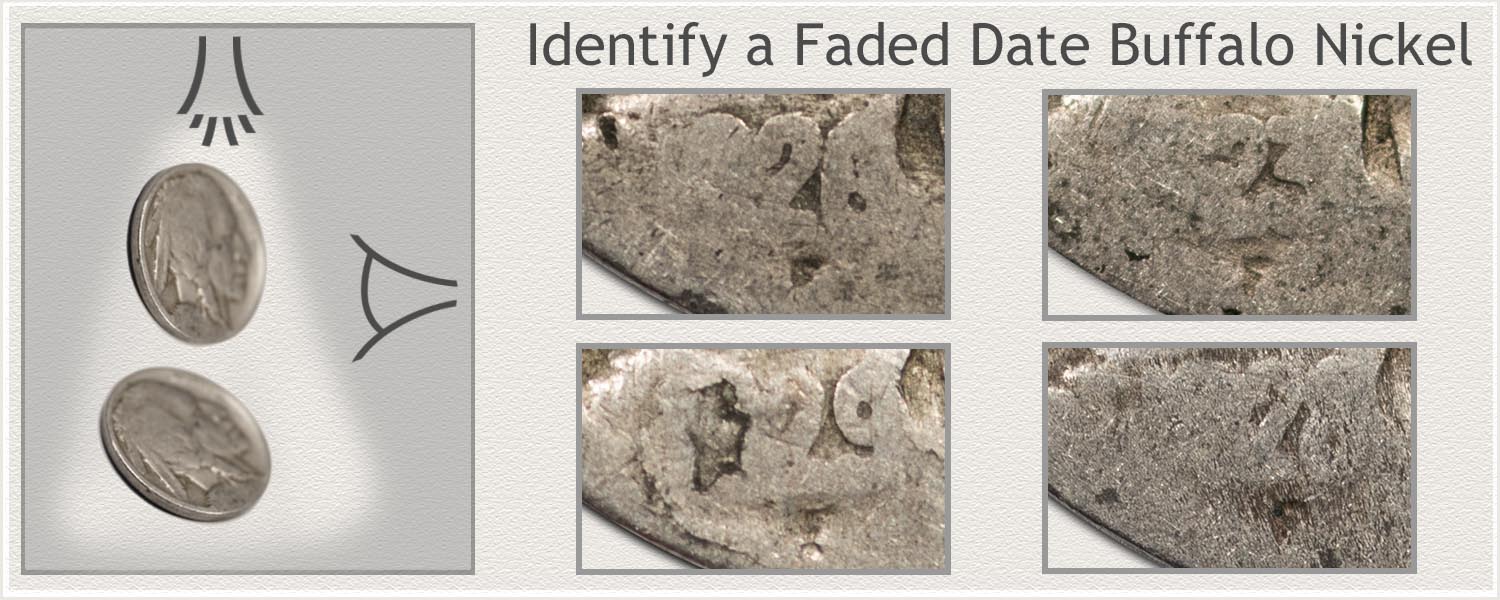 Buffalo nickels are a high relief design. Most elements sit well above the field of the coin, including the date. The shoulder of the Indian is raised and date is on top, placing it as one of the highest areas on the surface. Closest protection to the date is the rim below and knot in hair braid above. Many surviving nickels have partial dates. The "19" of the date often wears away first leaving just faint impressions of the last two digits.
Using a single, bright light and adjusting the angle of the coin to the light helps identify a faint digit or two. Magnification is almost a must to use. Many times, the decade digit is just visible, a difference in the "1" | "2" | "3" is recognizable. A faint year digit is usually the difficult one to see. Slowly tilt the angle to the light to bring out subtle detail. If identity of date is uncertain the coin is falling below the Good grade and value.
Source: Coin Study