Three different mints struck Buffalo nickels throughout the span of the series; 1913 to 1938. In most years all three mints produced nickels. The key is to identify both the date and mint of each coin. Mintmarks on the Denver and San Francisco issues identify the mint. Philadelphia did not place a mintmark on their production.
Collectors typically assemble sets of Buffalo nickels including each mint variety of each year. Availability and scarcity of a year and mintmark combination drives values above minimum base value.
"S" Mintmark On Reverse: San Francisco Mint Struck The Coin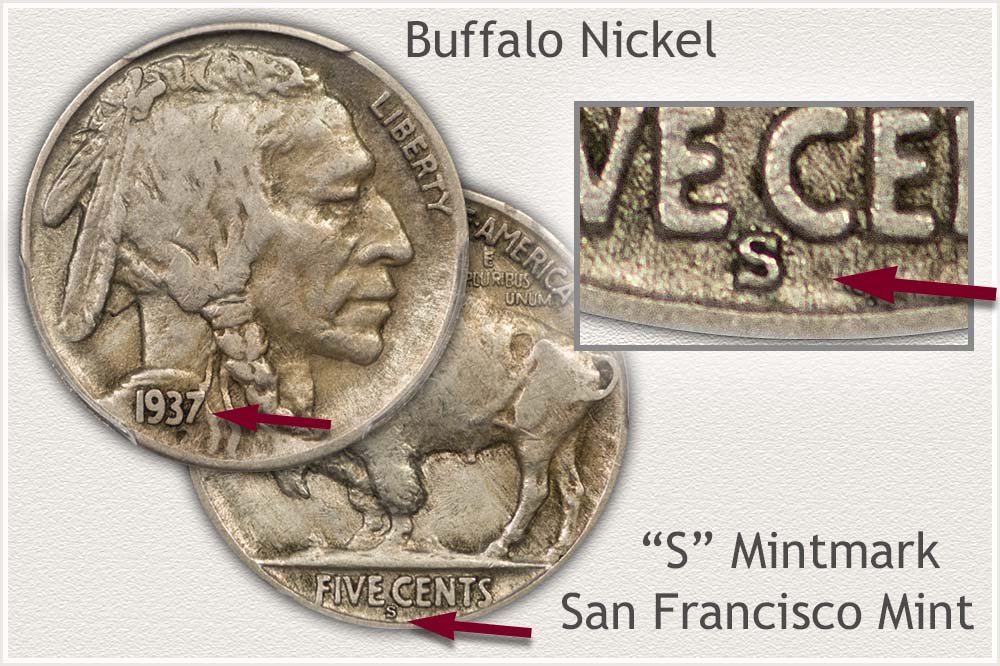 Low mintage numbers of San Francisco Buffalo nickels place most dates as the scarce issue for the year. A total of 118 million were struck with all years combined, lowest of the mints. Many of the key and high value nickels are the San Francisco coins.
San Francisco mint placed a "S" mintmark on the reverse just under Five Cents. A date with all numerals clearly showing plus the "S" mintmark is a premium value nickel.
"D" Mintmark On Reverse: Denver Mint Struck The Coin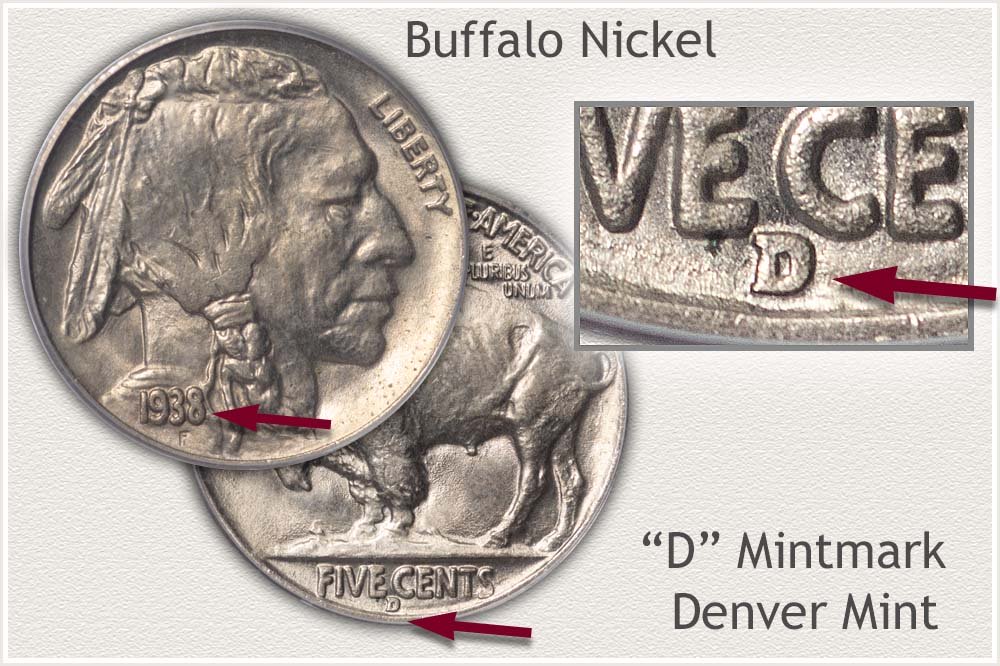 The Denver Mint in Colorado also contributed to the numbers of Buffalo nickels minted. Striking just over 225 million coins, Denver issues are another exciting find. Early year examples 1913 to 1926 are all high premium coins.
Denver placed a "D" mintmark on the reverse to identify its production. A surprising premium coin is the last year of the Buffalo nickel 1938, all were minted at Denver. Last of series plus Denver only adds to this coin's popularity and demand from collectors.
No Mintmark On Reverse: Philadelphia Mint Struck The Coin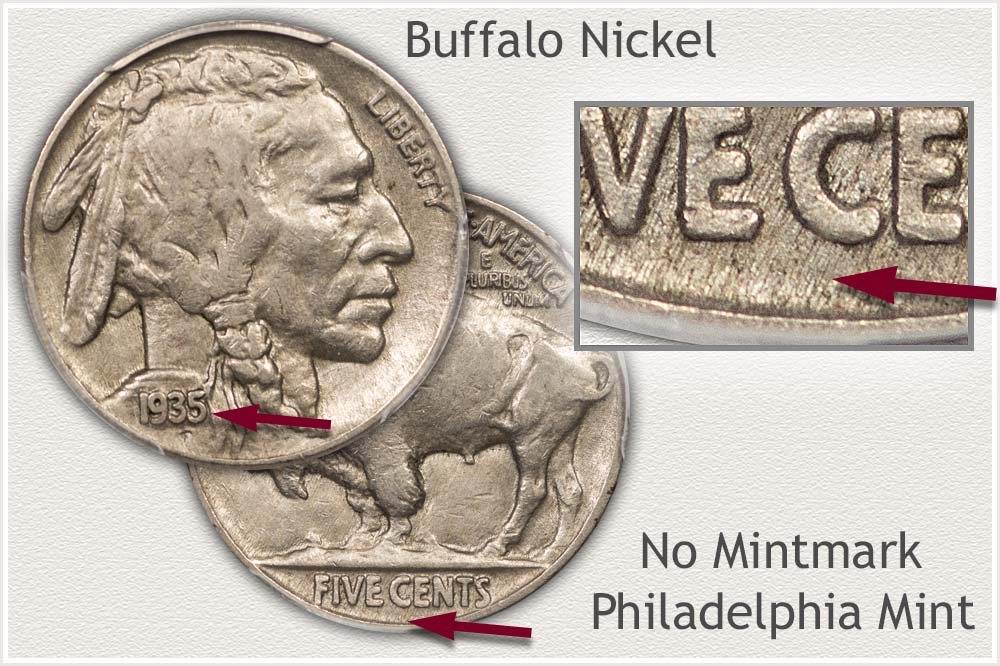 Leading in numbers of Buffalo nickels struck is the Philadelphia mint. Throughout the years the main mint placed over 900 million nickels into circulation. Most of the old nickels found today are the Philadelphia issue. Many collectors find these coins appealing. Affordable in higher condition, a date run is a popular collection, creating a steady demand for all Buffalo nickels.
Looking on the reverse, just under Five Cents; if without a mintmark, the coin was struck at Philadelphia. The Philadelphia mint did not place mintmarks on Buffalo nickels.
Source: CoinStudy